We're stoked to announce the Kensington Contest for 2013 will go down Saturday July 20th at 1pm.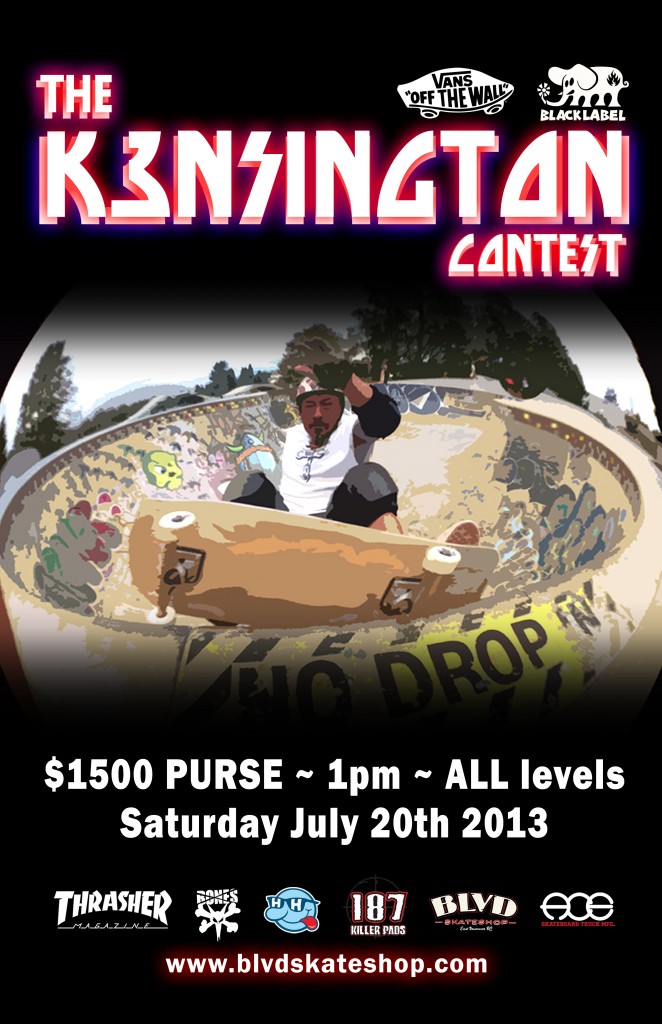 Heading into its 3rd year this contest (presented by Vans footwear and Black Label skateboards) brings out some of the best bowl/pool skaters around for a chance at a piece of the $1500 prize purse.
This event is open to all ages and skill levels with an entrance fee of $10.
There will be a bbq, refreshments and music on site.
Don't miss it!