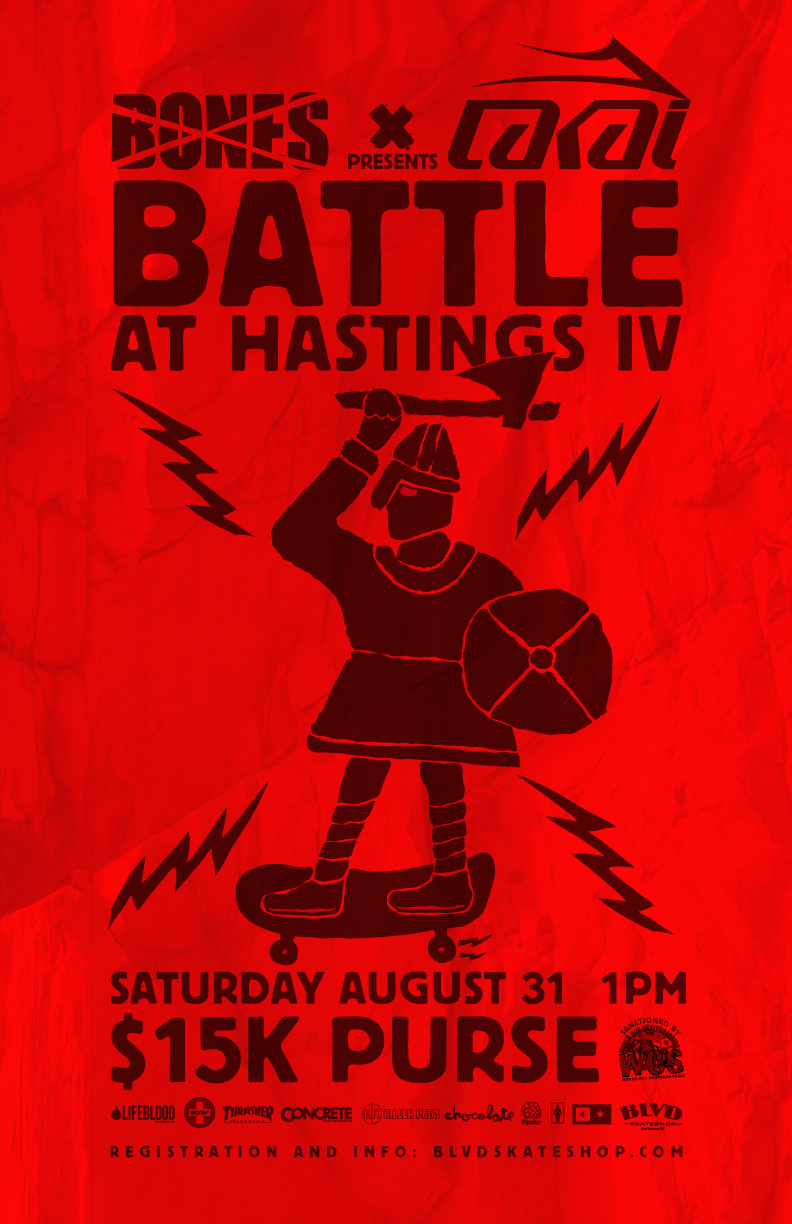 Battle of Hastings IV is bigger and more badass than ever!!
Boasting a prize purse of $15,000.00 cash, this outdoor [concrete bowl ] event is growing by leaps and bounds every year and is now the largest cash event in western Canada.
2013 also marks a milestone year as the event is a World Cup Skateboarding sanctioned competition.
World Cup sanctioning now gives big name skaters from around the world an even better reason to attend the event besides the awsomeness that Vancouver already has to offer.
There are some serious heavy hitters being rumoured to attend, however at this point I think it prudent to not make claims publicly and choose instead to let everyone be pleasantly amazed.
As always this event is free to watch but space is limited so arrive early.
Registration is now open. There are only 30 spots available and $15000.00 up for grabs. **All registrants are subject to approval**
If you would like to register a rider, please email INFO@BLVDSKATESHOP.COM
subject :  "I Want to Battle!"
Here's some of last years action via Supra Dist and Arnica Productions.