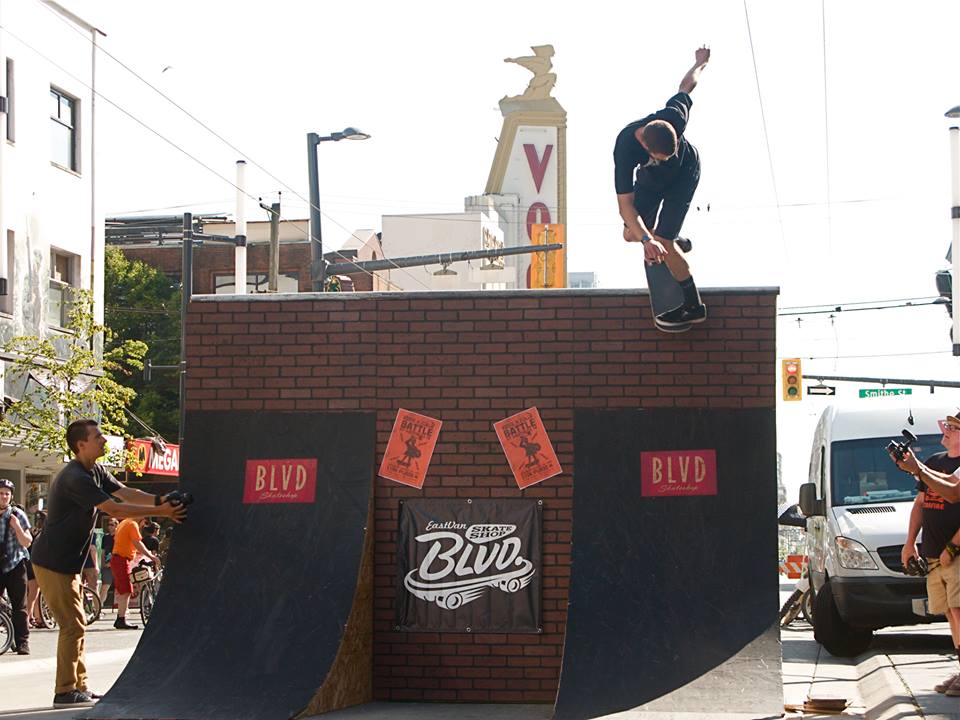 Last Sunday Vans hosted the annual Roadblock contest on Granville Street in downtown Vancouver.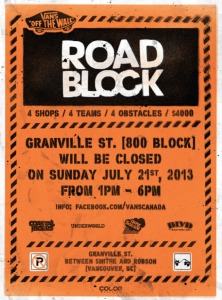 The premise is 4 shops are invited to build an obstacle and then our teams compete against each other one obstacle at a time. There's a $1000 up for grabs per obstacle and although there's no official "best obstacle" award – we take great pride in ensuring that we have it every year!
When the dust settled we were triumphant in winning 2 of the 4 obstacles with Langley's Coastal Riders taking the other two.  Huge props to Blvd teamsters : Adam Hopkins, Des Hoostie, Conlan Killeen, Danny Hagge and newest member Adam Richter. The boys killed it all day!