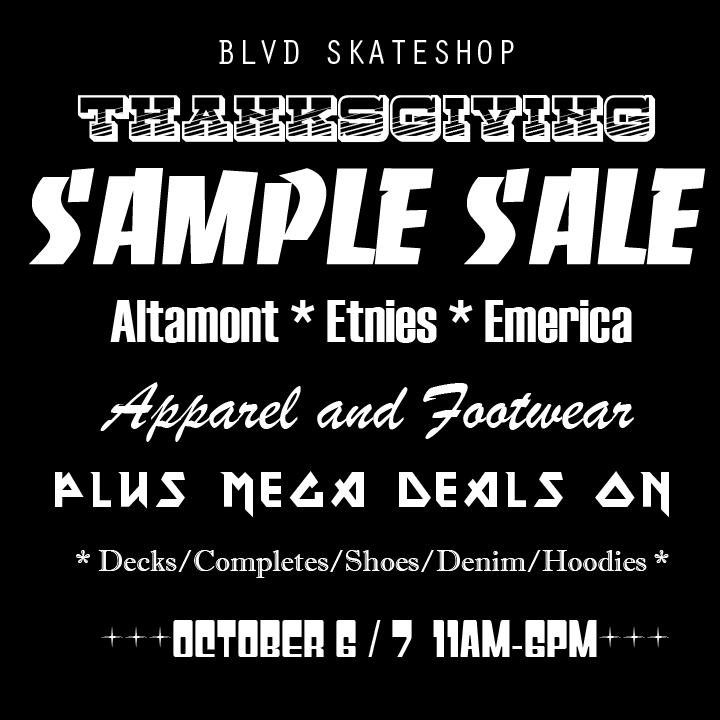 We would like to give thanks to all of you for such a killer summer in our new location by hosting the biggest sale we've ever had.
Headlining this gig is an in-store sample sale featuring shoes and apparel from Altamont , Emerica and Etnies.  There's going to be tons of shoes / jeans / tees and more.
On top of that we're offering you some sweet deals on much of our regular stock as well.
Jeans and Hoodies 20% off
Shoes from $35
Sales decks $45
Completes 20% off
Don't miss out and spread the word!