Its been a crazy summer around here with events and we're not done yet…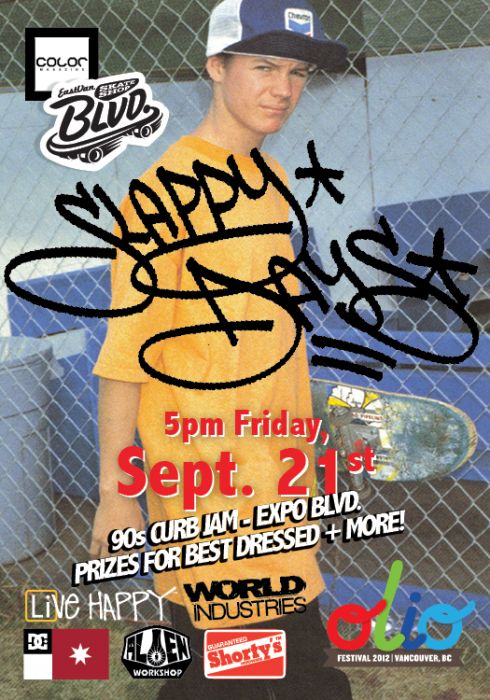 Squeezing in on the last day of Summer 2012 – Blvd and Color Magazine present Slappy Days.  A just for fun event along the same lines as our infamous 'skate or die' 80′s jams in the past.
Slappy Days is a throwback to the early 90′s skate scene. Wheels were ridiculously small and pants were stupidly BIG.  In many ways it was the renaissance of modern street skating. When a new generation of kids with no prior knowledge of 80′s vert skating took to the streets and especially the curbs of every town in the country.
Join us Friday September 21st @ 5pm for some good old fashioned curb dancing on Expo Blvd at the aptly named 'yellow mile' curb located across from Rogers Arena.
There's prizes from DC, Alien Workshop, Shorty's and World Industries for tricks and outfits too!
Spread the word!