This has already been such a crazy summer [ Vans Syndicate party, Mike McGill demo, Kensington contest,Tony Hawk demo, Vans Roadblock] and its about to end with a bang .
We're giving you 10,000 reasons to look forward to the end of summer.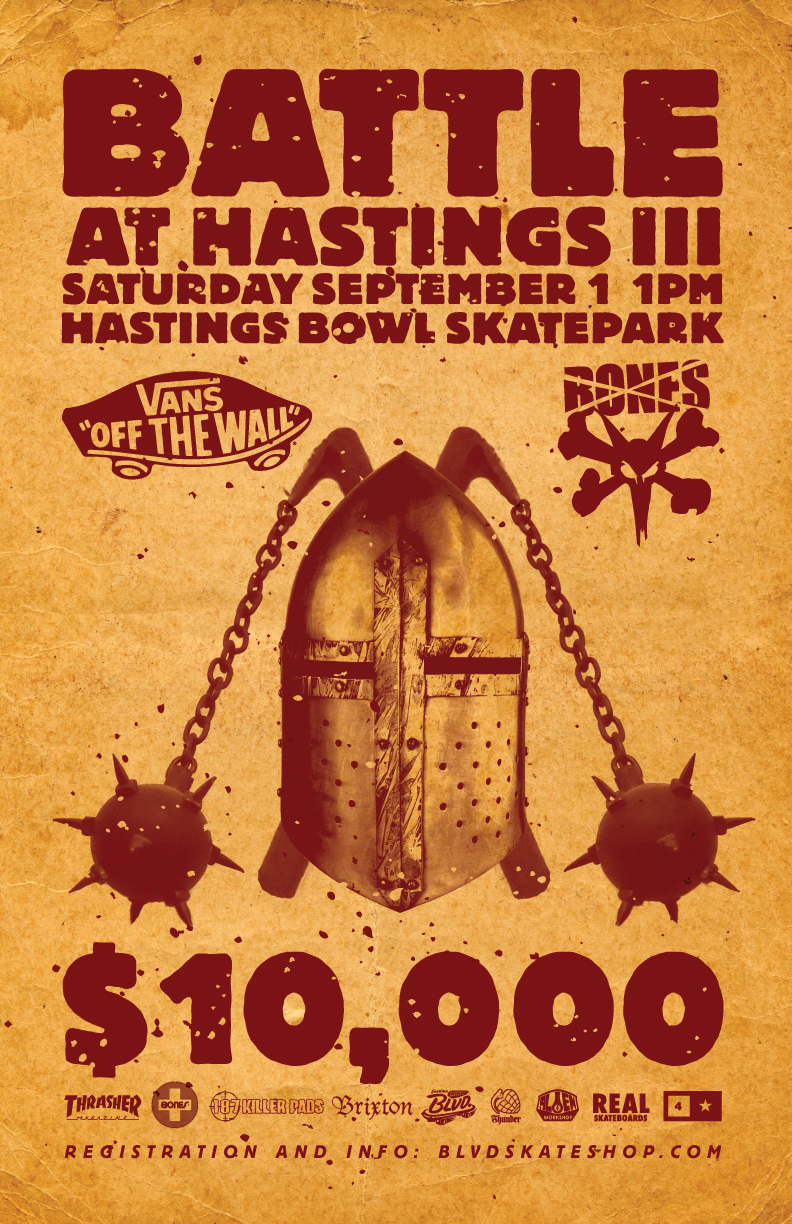 Heading into its 3rd year, the Battle at Hastings is the premier outdoor bowl event in Canada..,
Top skaters from far and wide will descend upon Vancouver's legendary Hastings Bowl to compete for a piece of the $10,000 dollar prize purse.
Yes, that's right..$10,000 BIG ONES !!
This years event is presented by: Vans and Bones Wheels. With additional support provided by: Brixton, Thrasher, 187 killer pads, Bones Swiss, Real, Thunder, Fourstar and Alien Workshop.
Free to spectate.
Music provided by: Vinyl Ritchie
*Competitors Info*
The only sanctioning this event has is from the skate gods above.  That means – just one open category. Whether you are pro or am, we don't care. Just skate your ass off and try and win that loot!
This event is open to 35 skaters.
Pre-register by email at: info@blvdskateshop.com
Subject line: I want to Battle!
Entry fee: $40
Helmets are mandatory for anyone under 16.  Highly recommended for everyone else.