Altamont artist and owner of Heroin Skateboards – FOS , was in town last week and paid us a visit.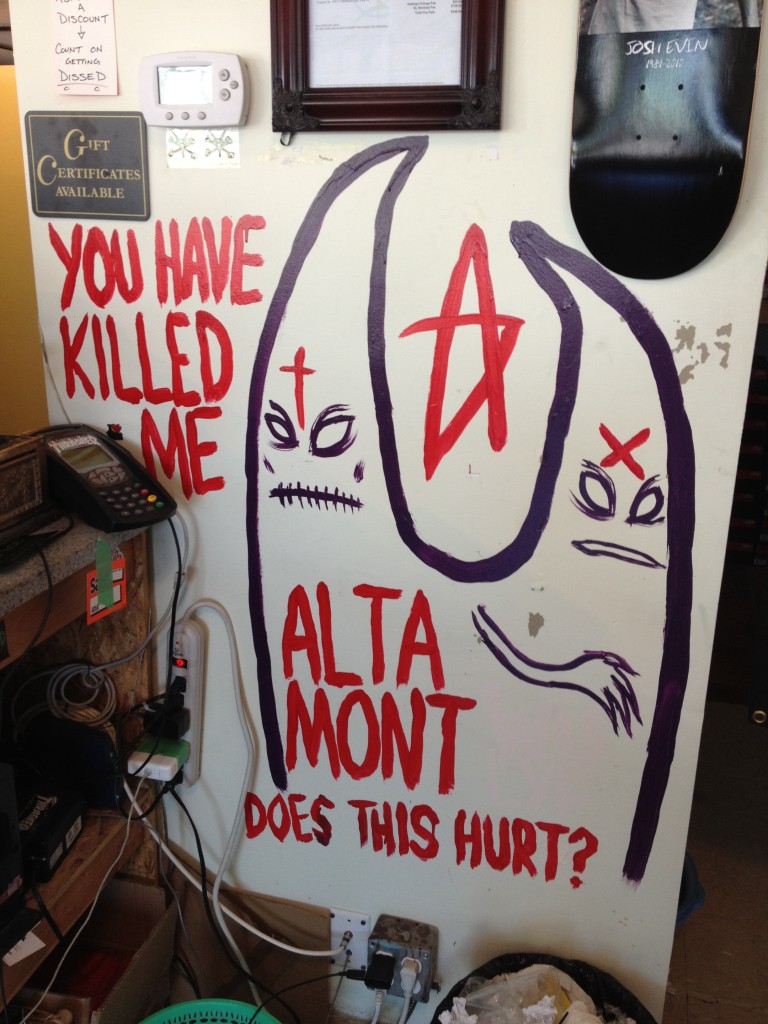 He's a great guy and it was a pleasure to have him drop by and spill some paint in our establishment.
Fos x Vancouver from Timebomb Trading Inc. on Vimeo.
See the rest here