What better way to celebrate the life of our good friend Josh Evin than to make the yearly pilgrimage to the Kootenays.
Join us Saturday June 23rd for the 2nd annual Backyard Bowl Bash in beautiful Slocan City BC.  There's an amazing skatepark, DJ's including our good friend Vinyl Ritchie, a beer garden, bbq, borsht and reserved camping nearby.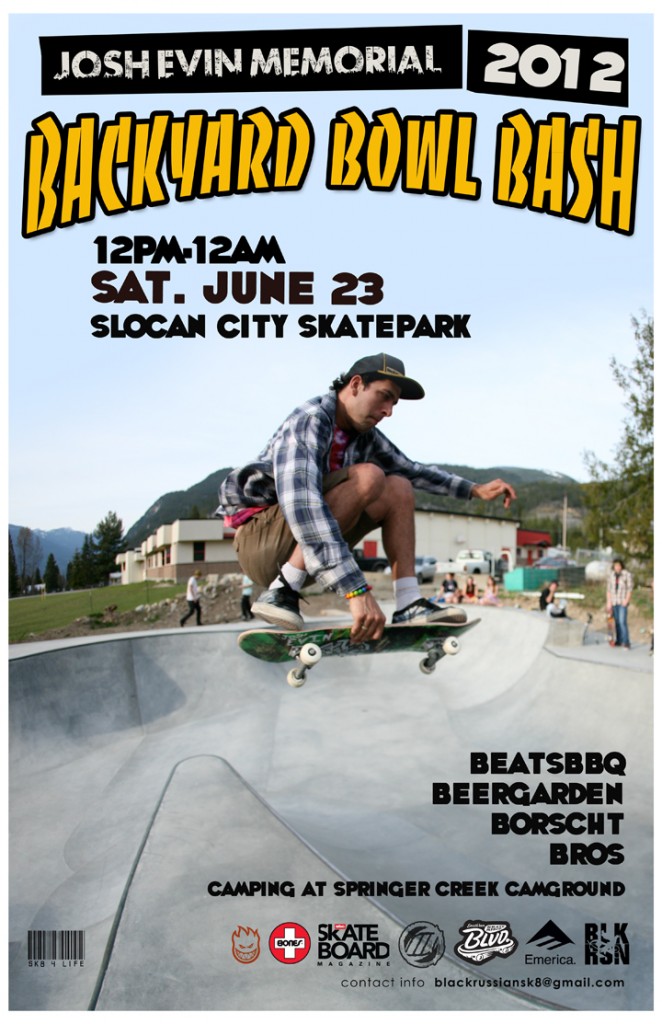 Despite some rain, last years event was a blast. Good people and good times. We're looking forward to an even better celebration this year. Hope you can make it!
Pit stop on the way up last year